About Drake Group Seminars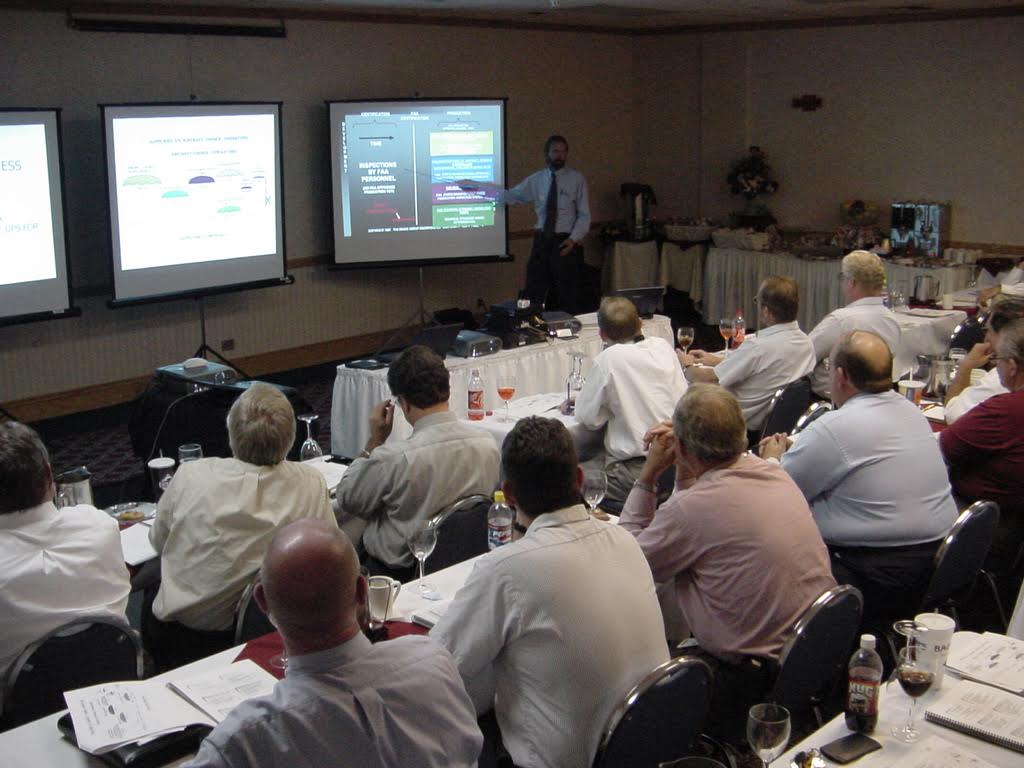 The Drake Group has presented seminars on FAA Certification and Aviation Project Management since 1994.
Many attendees have rated the seminars the most useful certification seminars since they present the material from an industry perspective.  Seminar presenters are aviation industry veterans that have extensive experience in actually executing subjective FAA certifications. Seminars are regularly presented in Las Vegas and can be presented at a company facility.
Click the headings below for Seminar times & more Information.
Overview of FAA Certifications: TCs, STCs, PMAs, TSOs
This is a three day seminar, regarding the process of how to obtain FAA certifications, commonly referred to as TCs, STCs, PMAs, and TSOs. The seminar material is presented from an industry perspective. Attendees vary from people who are very new to FAA certification to people who have experience but want to expand their knowledge and capabilities.
BELOW IS A SUMMARY OF THE SEMINAR TOPICS
1.    WHAT CAN BE FAA CERTIFICATED
2.    PSCP; THE PROJECT SPECIFIC CERTIFICATION PLAN
3.    THE PRELIMINARY PHASE
4.    THE DESIGN & FABRICATION PHASE
5.    THE GROUND & LAB TEST PHASE
6.    THE FLIGHT TEST PHASE
7.    KEY ABREVIATIONS & DEFINITIONS
8.    FAA DESIGNEES: DERs DARs ODARs DMIR
9.    FAA CONFORMITY & FORMS 8130-9 & 8130-3
10. THE FAA ORGANIZATIONS: ACO, MIDO, AEG, IRS, KGB
11. A FEW IMPORTANT FAA FORMS
12. OVERVIEW OF FAA REGULATIONS CFR PART 21, 23, 25, 26, 27, 29, 33, 34, 36
13. THE INTERNET & FAA PULICATIONS
14. AIRWORTHINESS CERTIFICATES
15. APPLICANT & SUBCONTRACTOR INTERFACE
16. COMPONENT QUALIFICATION TESTING & DO-160 STANDARDS
17. OVERVIEW OF XX.1309 FHA / SSA FUNCTIONAL HAZARDS ASSESSMENT
18. AN OVERVIEW OF SOFTWARE CLASSIFICATIONS & CERTIFICATION
19. A SAMPLE AIRCRAFT MODIFICATION STC PROJECT
20. ELEMENTS OF A PRODUCTION APPROVAL HOLDER (PC, FIS, PMA)
21. ELEMENTS OF AS9100 QUALITY SYSTEMS
22. INCORRECT ASSUMPTIONS AND MISCONCEPTIONS BY FAA APPLICANTS
23. COMMON REASONS WHY PROGRAMS FAIL
24. OVERVIEW OF THE NEW "ODA"
25. TWELVE KEY TOOLS TO MANAGE A CERTIFICATION PROJECT
26. BONUS: HOW TO STAY AWAKE IN SEMINARS
Program Management for Controlling FAA Certification Projects
This is a one-day seminar that is structured for persons that may be new to FAA certifications or for those who have previous experience and wish to expand their management skills. By nature, FAA certifications projects are difficult to management, but there are some key tools that can make the task more organized and successful. This seminar examines 12 Tools for Certification Managers. One could also call it "Tips from Guys That Have Done It Before". Like any tip, use the ones that are appropriate for your project… but all the following items need to be addressed somehow in all certifications…
TOOL #1  THE SPECIFICATION
We start with a session regarding the need to have a written specification or TC STC PMA project description… simple ones for simple projects and more voluminous for bigger projects… but we need one to keep us organized and all on the same track. We will look at some examples.
TOOL #2  DER / DAR / ODA STAFF & PROJECT ADVISORS
While this subject was addressed earlier we stress the need to pick out good DERs, DARs, ODAs and project advisors. Managing the efforts of these FAA designees is sometimes difficult. We present some techniques that may be beneficial in organizing and monitoring the efforts of these FAA representatives.
 TOOL #3  COMPLIANCE CHECKLIST
The compliance checklist are the detail regulations we must address and how we plan to show compliance for each one to the FAA offices. We will look at some simple checklists and some more complex formats. We also review why the FAA considers this document so important.
 TOOL #4  MDL / MRL
The master drawing list and the master report list is a management tool for both the promect manager and the FAA offices. We examine how the MDL/MRL evolves from an early planning document to a final report with exact detail.
 TOOL #5  SCHEDULE
A certification schedule, like most project schedule, probably causes the most ulcers than any single certification element. We analyze how to structure a schedule for a certification project and how not to….
 TOOL #6  BUDGET
A close second in the ulcer department next to schedules, budgets for certification projects are less traumatic if created in detail. We show a way of generating a budget that has a better chance at getting the job done.
 TOOL #7  PSCP
With the previous items started, we can now draft a PSCP, a Project Specific Certification Plan. We look at what should be in a PSCP and how the FAA regards this document. We also look at who needs to sign the document.
 TOOL #8  CONFORMTIY PLAN
Sometimes a subset of the previous PSCP, the conformity plan is probably the most mis-executed part of certification for new FAA applicants. We review what should be in a conformity plan in terms of line items, persons, locations conformity requests and delegations. Even the "big boys" with lots of cert experience stumble on this issue of conformity from time to time.
 TOOL #9  CONFORMITY TRACKING
While this is a subset of the previous conformity plan, conformity inspection tracking is worthy of its own session. A project can have a beautiful plan but the secret is in the tracking of the plan throughout the project. We look at some ways to track our many conformities… both in house and at our suppliers.
 TOOL #10  FAA SUBMITTAL TRACKING
Keeping tracked of what paperwork is being sent to the FAA and the status is a full time job on some larger projects. It is, at minimum, a job that someone must step up to on smaller projects. We examine how FAA submittal tracking can aid both the applicant and the FAA program manager.
 TOOL #11  WEEKLY STATUS REPORTS
We all hate them, but periodic status reports are necessary when we have a lot of people working on a complex project. There are simple ways of making the job of creating the status report easy such that they can be created even if you are away for a few days.
 TOOL#12  COMMUNICATIONS TO PROJECT MEMEBERS
Communication between two people is hard enough… communication on a complex project between numerous people, in numerous locations, with numerous organizations can be single element that makes a certification project able to handle changes as they appear. We offer tips that can reduce the "communication gap".
Understanding PMA Quality Manual Requirements
This is a one-day seminar that introduces attendees to the basic concepts and requirements in establishing a quality system that meets FAA requirements for obtaining an FAA Parts Manufacturer Approval, PMA. A PMA is a type of a Production Approval Holder, PAH. A PMA is a type of approval needed to build articles for a Supplemental Type Certificate, STC, and Replacement Parts, PMA parts. Attendees are generally new to the subject or need to improve their current quality systems. The seminar also discusses where AS9100 and FAA quality systems overlap and where they do not.
RESPONSIBILITES OF A PRODUCTION APPROVAL HOLDER,  PAH
Personnel and Organization Chart

PAH Facility

Documentation storage and accessibility

Material Review Board

Marking of Articles with "FAA-PMA" Notation

Tool and Gauge Control

Destruction of Discarded Articles

Training

Quality Escapes

In-Service Feedback

Internal Audits

Compliance Matrix of FARs and Quality Manual

Forms

SUPPLIER CONTROLS
Acceptance and Surveillance of Suppliers

Configuration Control of Supplier Design

Supplier MRB

Quality Approval of Purchase Orders

OPERATONS FABRICATION FLOW
Receiving

Receiving Inspection

Stock Room

Inspection and Incorporation of Changes of Articles in Stock Room

Work Orders

Work in Process WIP

Final Inspection and Delivery to Stock Room

Shipping
Business and Finance for Technical Personnel
This is a one-day seminar that is structured for a technical person that needs an exposure to aspects of the business world. This seminar is not intended to teach someone how to be an accountant, but rather, expose a technical person to business terms and concepts. The following subjects are briefly but concisely discussed.
1.    DEBITS & CREDITS ANYONE?…
Rest easy… We only spend 5 minutes on these Things!
2.    SOLE PROPRIETORSHIPS & PARTNERSHIPS
The forerunners of corporations were proprietorships and partnerships.  We will look at their pro's and con's.
 3.    CONCEPT OF THE CORPORATION
The days of Thomas Edison inventions are in the past.  Today most accomplishments are done through corporations.  We will learn that a corporation is a powerful legal entity.    
 4.    PRESIDENTS, CEOs & THE BOARD
"Why does everyone want to keep The Board happy and what is their job anyway?"  There are good reasons and we learn what their jobs are.
 5.    STOCK, STOCK HOLDERS AND WALL STREET
With so many stockholders owning the corporation, who is really steering the ship anyway!  We learn how the course of a corporation is set.
 6.    DEBT VERSUS EQUITY
The word "versus" makes it sound like a football game between Team Debt and Team Equity.  Well… it is kind of like a football game where we watch the score very closely and we will learn why.
 7.    VENTURE CAPITAL
"Venture" sounds like an action packed "adventure movie" and sometimes it is.  We examine how venture capital funds many projects and new corporations.
 8.    DIVIDENDS VERSUS RETAINED EARNINGS
If we are fortunate enough to make a profit in our corporation, why don't we take all the profit as dividends and have a big party!  Well if we did that our company would never grow.  We learn why we must share. 
 9.    CAPITAL EXPENDITURES
This is not a facelift for the capital building but a way of buying new facilities and equipment… and it is usually treated differently in budgeting and at the end of the year.
 10.  BALANCE SHEETS & INCOME STATEMENTS
"An income statement seems to make sense… but what in the heck is a balance sheet!"  We will learn how to look at these and determine many things about a corporation.
 11.  GENERAL LEDGERS (& CHARGE NUMBERS)
General Electric… General Washington… and General Ledgers…  The accountants always refer to "him" with great respect and we will learn why.
 12.  HOW FINANCE DEPARTMENTS ARE STRUCTURED
"All those finance guys are just accountants… right?"… Wrong!  We need to understand the difference and the responsibilities of treasurers, controllers, CFOs, etc.
 13.  DIRECT VERSUS INDIRECT PERSONNEL
"I have always appreciated persons with direct personalities. But now you say a direct personality came be an indirect person at work!  You are trying to trick me!"  We will learn the specific differences.
 14.  EXEMPT & NON-EXEMPT PERSONNEL
"Whatever exempt people have… non-exempt people must not have."  We will learn what the law has to say about that and how it affects you.
 15.    BURDEN RATES, OVERHEAD & G&A (GENERAL & ADMININSTRATIVE)
"I am a young engineer earning $25 per hour and the company is billing me out at $80 per hour.  The company is getting rich on me!"  We will learn what is in overhead and where that other $55 went. 
 16.    WORKMAN'S COMP, SUTA, FUTA, FICA
It costs a lot of money to have employees… more than just what you pay them.  We will find out what all those letters above mean. 
 17.    BUDGETS, FORECASTS & CASHFLOWS
"There is an endless supply of money to fund our wonderful engineering project… right?"  Wrong!  The name of the game is cashflow and we learn how budgets play a big part.
 18.    TERMS & CONDITIONS ON CONTRACTS
Terms and Conditions are in the fine print on the back of the contract that tests our eyesight.  We learn the important Ts & Cs for when we are the buyer versus when we are the seller.
 19.    COST, PRICE & TYPES OF PROFIT
We are not splitting hairs when we want to use the correct word in the correct context.
 20.    DEPRECIATION
"If a company buys a car and depreciates it over 5 years… that means it's really free… right?"…  Wrong!  We learn how depreciation is handled at the end of the year.     
 21.    BUSINESS PLANS
Plans sound like architect's blueprints… and in a way a business plan is just that.  We learn what "things" are in a basic business plan. 
SCHEDULE AND REGISTRATION
SEMINAR SCHEDULE
Seminars are held at our office at: THE ALPER AIRPORT CENTER – Click here for a map
---
OVERVIEW OF FAA CERTIFICATIONS:   TCs  STCs  PMAs  TSOs
Price: $1750
Dates: July 25-27, 2018
Seminar: #439
Dates: November 14-16, 2018
Seminar: #440
---
PROGRAM MANAGEMENT FOR CONTROLLING FAA CERT PROJECTS
Price: $895
Date: September 12, 2018
Seminar: #713
---
UNDERSTANDING PMA QUALITY MANUAL REQUIREMENTS
Price: $895
Date: September 13, 2018
Seminar: #821
---
BUSINESS AND FINANCE FOR TECHNICAL PERSONNEL
Price: $895
Date: September 14, 2018
Seminar: #618
---
REGISTRATION 
CONTACT THE DRAKE GROUP OFFICES VIA:
  EMAIL    –  REGISTER@DRAKE-GROUP.COM         
  PHONE  – 702-796-0911
PAYMENT
MAJOR CREDIT CARDS (VISA, MASTERCARD, AMERICAN EXPRESS)  OR CHECKS  OR COMPANY BILLING
LODGING
SEMINARS ARE PRESENTED AT THE CORPORATE OFFICES OF THE DRAKE GROUP INC AT THE HENDERSON EXECUTIVE AIRPORT IN LAS VEGAS, APPROXIMATELY 6 MILES SOUTH OF THE STRIP.
HOTELS ARE VERY NUMEROUS.  DRAKE SUGGESTS USING EXPEDIA OR VEGAS.COM FOR A COMPREHENSIVE LISTING. 
PERSONAL TRAVEL QUESTIONS CAN BE ANSWERED BY CALLING THE DRAKE GROUP INC.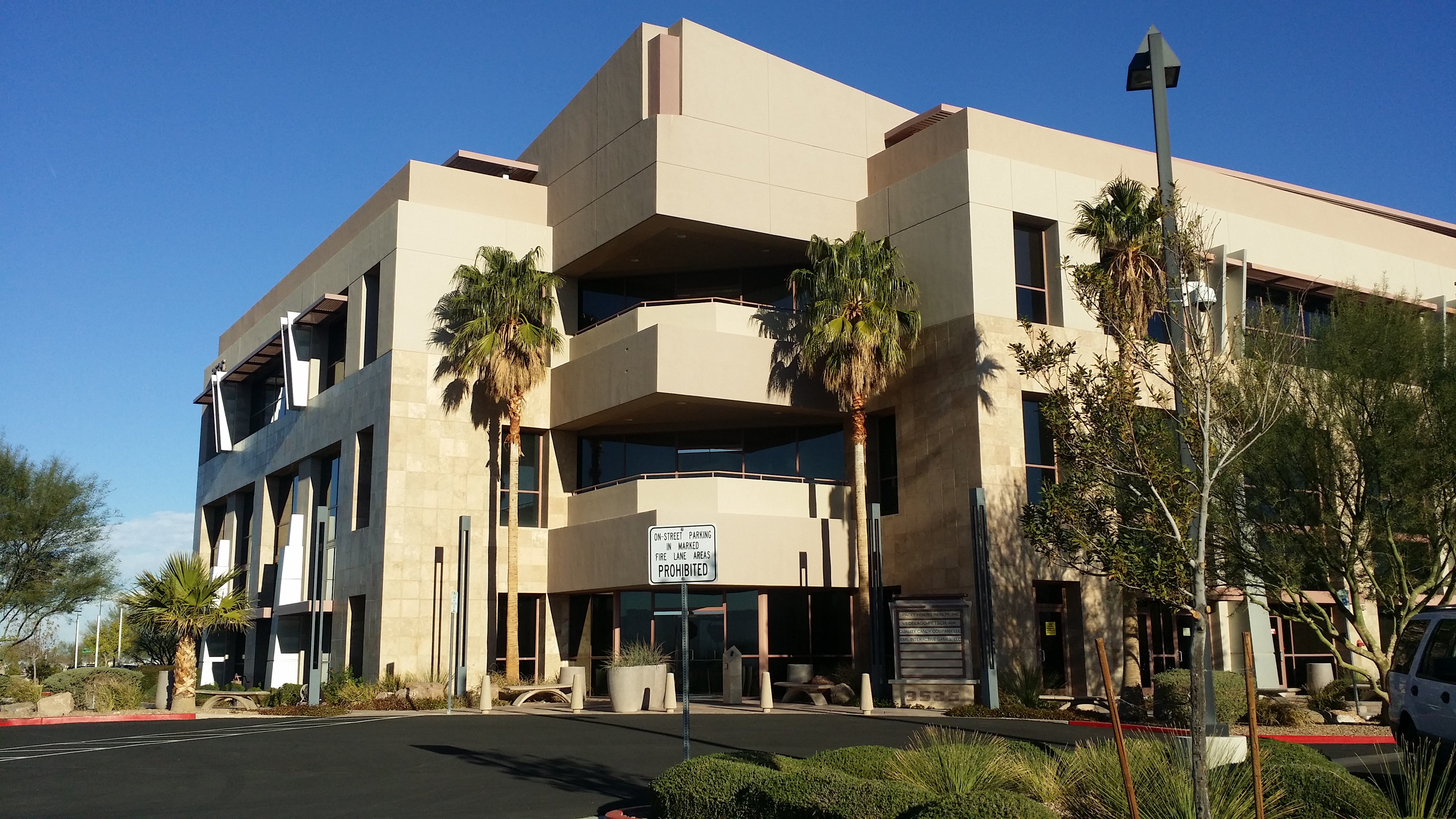 THE CORPORATE OFFICES OF THE DRAKE GROUP INC AT THE ALPER AIRPORT CENTER